Welcome to High's Adventure Gear and Kennel!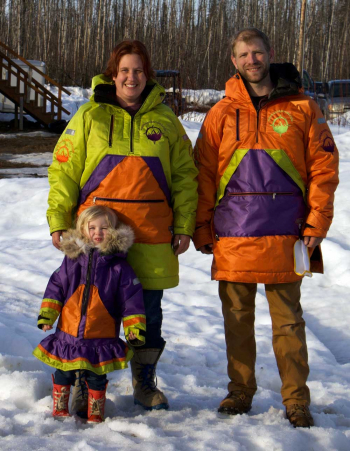 High's Adventure Gear specializes in custom outdoor gear designed and crafted by Iditarod Mushers in the Upper Peninsula of Michigan.
We produce a wide range of gear for dog mushers, iron doggers, fishermen, hunters, and outdoorsmen/women in general ranging from parkas, gauntlets, mitts, packs/bags, chaps and dog gear. We make gear that is built specifically to your needs out of the highest quality material available. All of our products are hand made in the Keweenaw Peninsula of Michigan.
Established in 2012, we originally concentrated on mushing gear but over time have evolved to fulfill the needs of outdoorsmen and women in a wide range of gear. In 2016 we introduced our Willow Tuff Parka: a tough-as-nails, weatherproof, 3 season parka that works well at -20F but is also quite comfortable at 30F.
In 2017 our Willow Tuff Extreme parka was introduced to the world at The Yukon Quest and Iditarod. The Willow Tuff Extreme was proven to be a warm and durable parka at temperatures ranging down to -60F.
Please take a moment to look through our shop and contact us with any questions or wholesale options.
Justin and Jaimee High